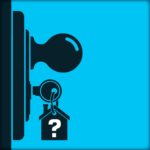 This form is for pre-rental applicants of First in Property Management only.
If you need to finish the application later – please use the 'save and continue' link at the bottom of the form.
---
If you are a tenant applicant applying for a property and needing Employment and Residency Verification.
For Residency Verification, please provide this form to your current landlord and have them fax or email it back to CAPS Screenings
Residency Verification Form

For Employment Verification either upload to this application, fax or email a current paystub or provide this form to your current employer and have them fax or email it back to CAPS Screenings
Employment Verification Form
Completed verification forms can be faxed to 1-866-639-0581 or scanned and emailed to verifications@clcscreenings.com
---
---